Compressed air is a key utility in all aspects of a car's life cycle, from original manufacturing, all the way to the auto repair shop when the vehicle is many years old. Air compressors perform critical manufacturing and maintenance tasks that keep vehicles running safely on the road. Some of these applications include powering tools, lifting equipment, spray paint, etc.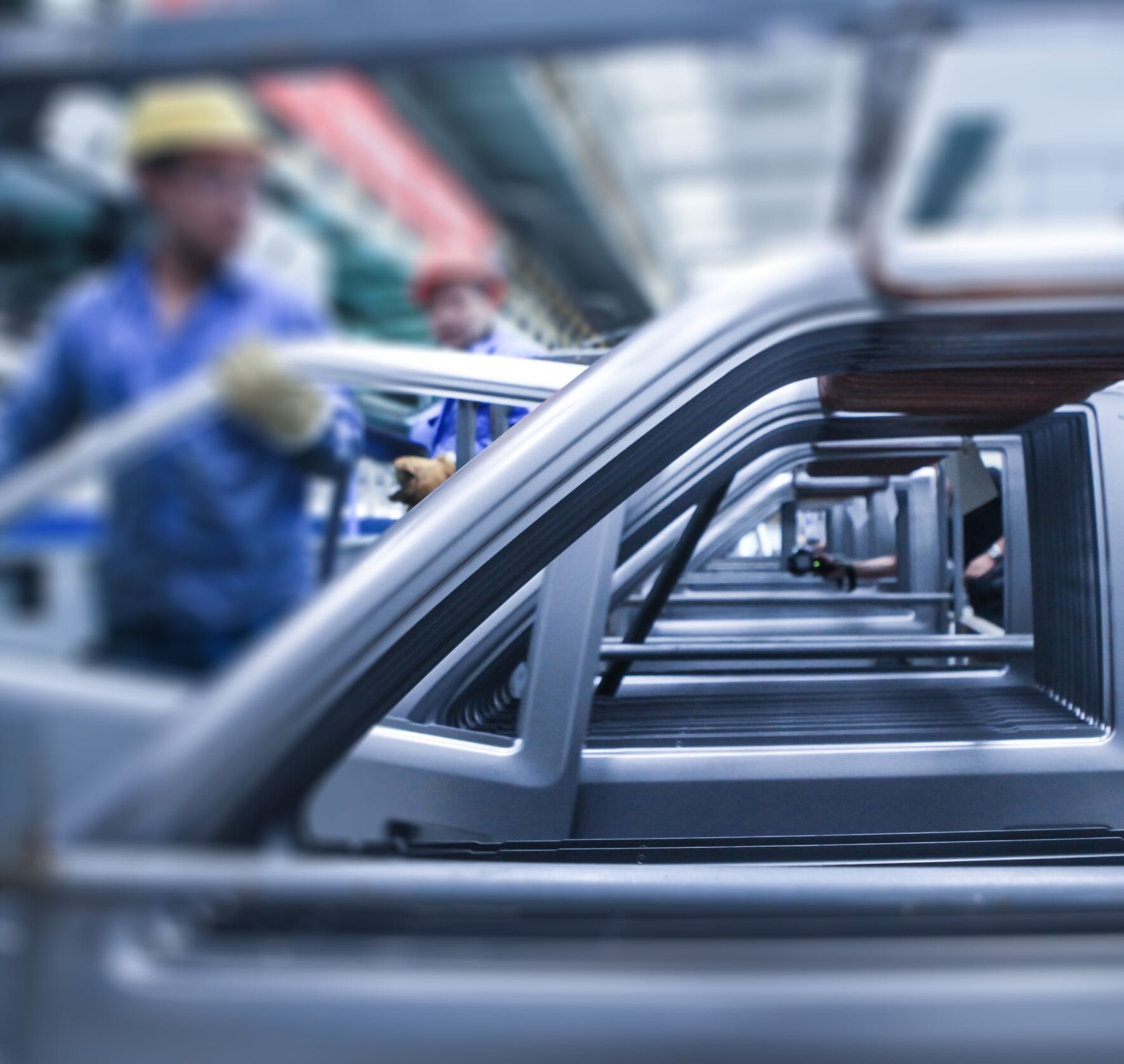 Designed for

performance

in automotive applications
Designed for

performance

in automotive applications
Kaishan USA industrial compressed air systems are ideally suited for automobile manufacturing and auto body repair facilities due to their clean and steady pressure delivery. Our air compressors are designed for quality and reliability, with features such as high-efficiency electric motors, thus reducing your operating costs. Automotive operators can count on our expertly designed Kaishan air compressors.
Engineered and manufactured for reliability
The automotive industry relies on Kaishan USA air compressors to keep its operations flowing smoothly and steadily, resulting in more uptime. Whether you are spraying cars with paint or assembling vehicles with air tools, Kaishan is proud to help put and keep vehicles on the road by supplying the automotive industry with:
The automotive industry can utilize Kaishan USA air compressors to deliver flawless performance and reliability.
Interested in learning more about Kaishan air compressors? Contact us here.