Operating in military environments involves extremely high stakes that calls for reliable equipment. A single mistake or equipment failure can lead to serious consequences. Air compressors are used in pneumatic systems on military and commercial aircraft, land- and ocean-based weapons systems, etc. Thus, troops' lives depend on the performance of air compressors.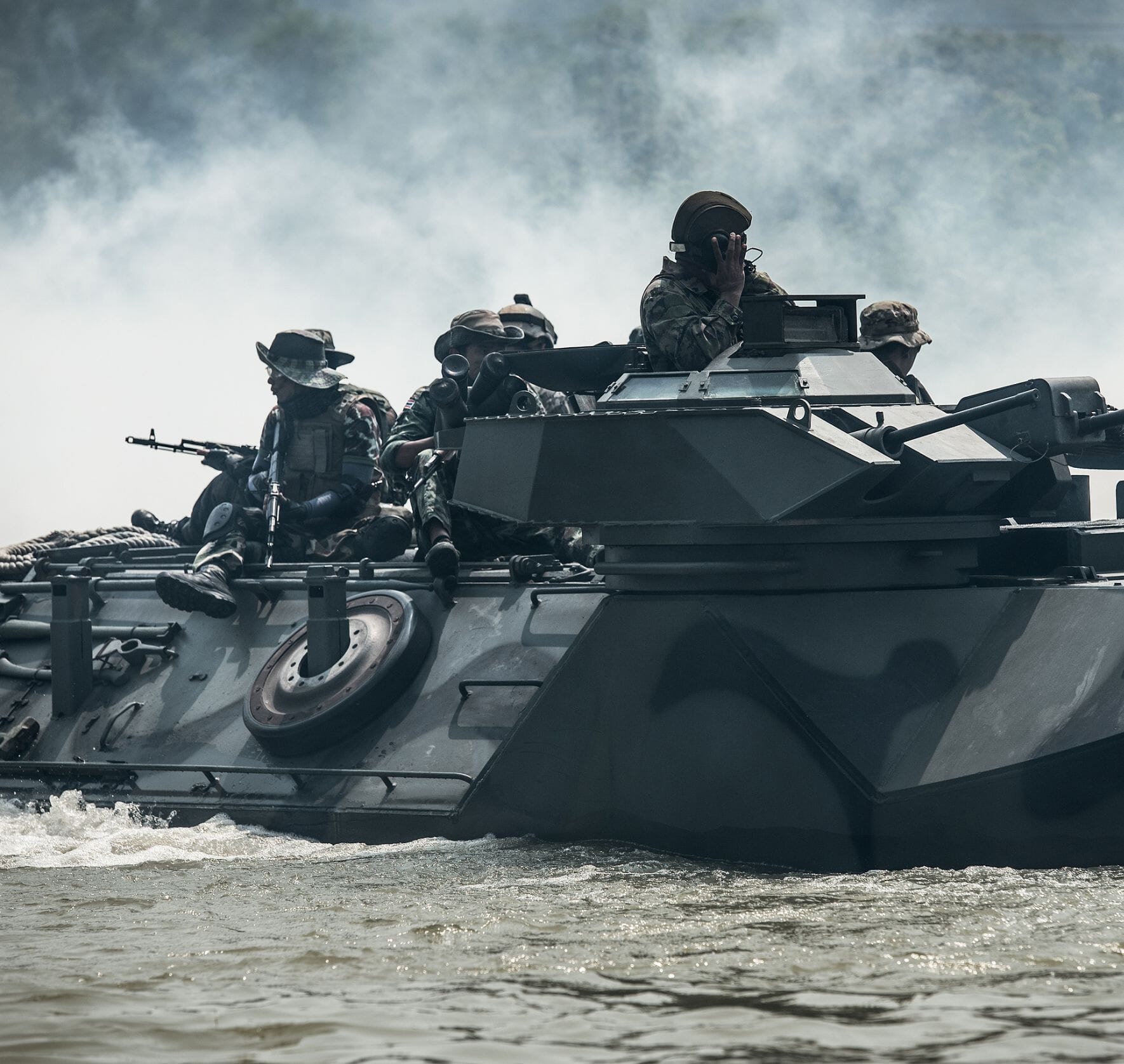 Engineered to perform in the most

extreme

situations
Engineered to perform in the most

extreme

situations
Kaishan USA supplies military branches and bases with leading air compressors they can count on. Since our air compressors are manufactured with features such as after-coolers to provide clean, dry air in the harshest conditions, you can rely on your compressors no matter the circumstances. Kaishan compressors are designed for increased accessibility, minimum downtime, and less maintenance—so your team can focus on your mission.
Manufactured for reliable performance when you need it most
Military bases rely on Kaishan USA for reliable performance in life-or-death situations. Our military needs air compressors they can rely on and Kaishan is proud to supply them with:
Military branches can utilize Kaishan USA compressors to better protect the country they serve.
Interested in learning more about Kaishan compressors? Contact us here.