Fashion designers create exceptional designs for customers of all shapes and sizes, and manufacturing is responsible for bringing these designs to life. One tool that is now more or less a utility for textile manufacturers is compressed air. Air compressors are used in multiple processes, including texturizing, spinning, fiber production, air-jet weaving, and more. A lack of air compression can therefore lead to significant delays in production. This potential for downtime highlights the importance of air compressor reliability.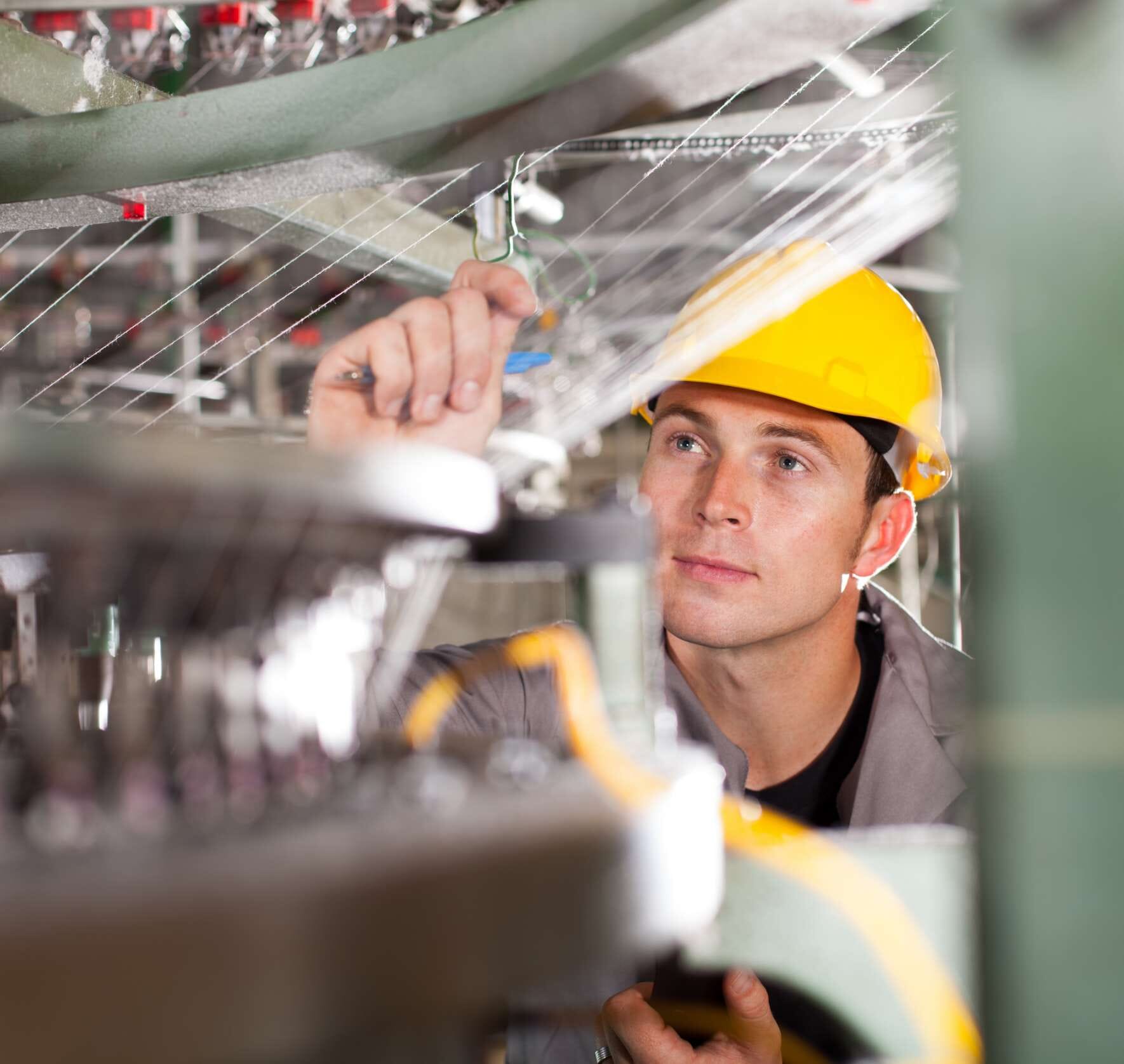 Manufactured to deliver

exceptional

operational value
Manufactured to deliver

exceptional

operational value
Kaishan USA provides textile manufacturers with air compressor systems that can keep up with the latest fashion trends. Kaishan air compressors feature high-efficiency air intake filters to provide durable, ultra-quiet air compression throughout the textile manufacturing process. Our air compressors are designed to maximize productivity, prevent contamination, and reduce energy costs and waste.
Air compression technology built for reliability and performance
Textile workers and manufacturers rely on Kaishan USA for energy-efficient, clean compressed air that keeps clothing manufacturing lines up and running. Whether you are sewing the latest fashion trend or a classic pair of tube socks, Kaishan is proud to provide you with:
Textile manufacturers can utilize Kaishan USA compressors to deliver compressed air to create high-quality clothes without driving up operational costs.
Interested in learning more about Kaishan compressors? Contact us here.