Centrifugal Air
Compressors
Centrifugal Air Compressors
Kaishan Centrifugal Air Compressors
Automotive manufacturing, oil and gas and other process-driven industries are typical applications that have a constant demand for high volumes of compressed air. Any interruption to the flow of compressed air can cause disruptions in production. As such, operators need air compressors they can rely on. Kaishan offers highly engineered, efficient and reliable centrifugal air compressors at an accessible price.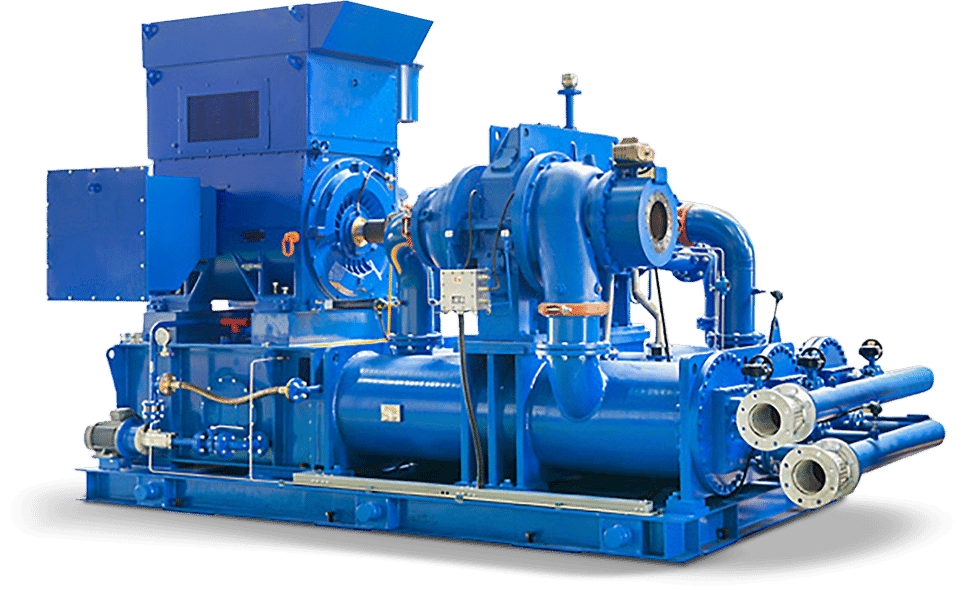 Centrifugal air compressors produce a highly pressurized discharge of air by means of a rotating impeller, which imparts velocity to the air. This velocity is changed to pressure energy in the diffuser section of the compression stage, otherwise known as dynamic compression. Kaishan compressors use high-speed rotation to deliver reliable, constant compressed air for any large volume application.
Centrifugal Air Compressor Benefits
Low Capital Cost: To gain complete control over the quality of our manufacturing processes, Kaishan USA has become 85% vertically integrated. This integration enables our team to deliver more cost savings right to your bank account.
Low Total Cost of Ownership: Kaishan's focus on precision engineering and quality control delivers the most efficient centrifugal air compressors on the market. Our products are optimized for energy efficiency to save you money in the long run.
Reliable: Kaishan's centrifugal air compressors were designed to deliver a constant, reliable stream of compressed air. Our products provide more than 20 years of worry-free service. We are confident enough in the reliability of our products that we offer best-in-class warranties on critical system components.
No matter your industry, our centrifugal compressors can provide efficient, reliable performance to meet your compressed air needs. Reach out today to learn more about centrifugal air compressors and see how Kaishan's team can help you better meet your goals. Contact us today.