KRSV Premium Industrial Vacuum
Pumps
KRSV Premium Industrial Vacuum Pumps
As a leading worldwide manufacturer of industrial air compressors, Kaishan has introduced a new series of industrial air compressors, Kaishan has introduced a new series of industrial vacuum pumps, the KRSV.

The new Kaishan KRSV oil-flooded rotary screw vacuum pumps are fully packaged, out-of-the-box ready to be plugged into any system or operate independently. Featuring a combination of a variable speed drive and a variable discharge port airend, the vacuum pumps are universally applicable and an industry leader in energy efficiency.
Whereas most vacuum manufacturers utilize a fixed port, which means these systems operate at a static volume ration, a variable discharge port enables Kaishan KRSV vacuum pumps to ensure the proper volume ratio at all ranges and demands, delivering stable optimal control for the most energy savings. From woodworking, printing, glass production, and ceramics to medical and laboratory applications, the KRSV can improve various industrial processes while reducing maintenance and electrical costs.
Rotary Screw Positive Displacement Vacuum Pump Technology
Positive displacement pumps create a vacuum by drawing the air or gas from a chamber through the intermeshing rotary screws and discharging back to the atmosphere. This continuous process flow moves gas at a constant speed, making it a stable and reliable choice for many industrial applications. Vacuum pumps are highly reliable and efficient, produce low noise, and some types can be used in harsh environments.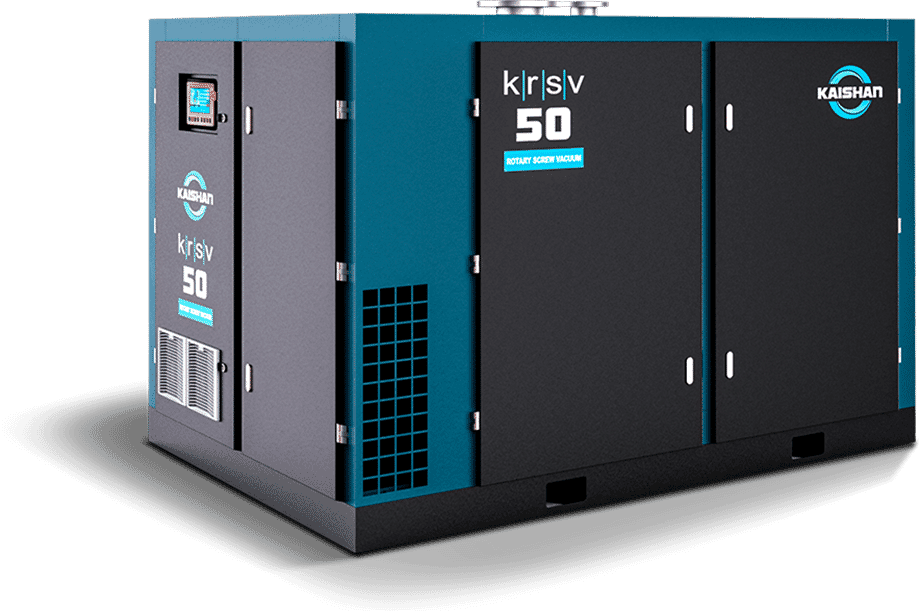 One of the most reliable types of positive displacement pumps is the rotary screw vacuum pump. Similar to rotary screw compressors, vacuum pumps typically feature a pair of screws that rotate continuously and force gas into a chamber to increase its pressure. This technology provides stable, continuous operation to meet the needs of a range of commercial users. Controls are able to vary operating speeds to tailor production for their project or process requirements. This customization keeps energy use down, improving efficiency and saving you money.
Kaishan Vacuum Pump Benefits
Low Energy Consumption: Our vacuum pumps are the most efficient and economical on the market. VSD drives on vacuum pumps maximizes the energy required to perform at various vacuum levels, therefore increasing overall efficiency.
Low Maintenance: Kaishan's vacuum pumps were designed to reduce the total cost of ownership through reduced maintenance costs.
Automatic Alerts: Kaishan vacuum pumps automatically alert users when performance falls below a specified threshold. Sophisticated microprocessor controls allow you to fine-tune machine operation to meet your requirements.
Low Noise: Kaishan is dedicated to designing and manufacturing vacuum pumps that do not disrupt operations. Many of our vacuum pumps are quiet enough to hold a conversation nearby.
Trusted Vacuum Pump Performance Where And When You Need It
Businesses use vacuum pumps for a variety of processes when manufacturing electronics and semiconductors, aviation instruments and other high-precision equipment. Vacuum pumps are also essential for metal processing, plastic injection molding, glass and stone cutting, printing and packaging, bottling, and more. When you choose rotary screw technology, you increase your productivity while lowering energy use and operating costs.
Kaishan Compressor industrial vacuum pumps leverage our longstanding expertise in compressor technology to offer customers a quiet, reliable, and cost-effective option for their industrial vacuum needs. Our products are powerful, versatile, and designed to deliver value in any application. Choose a Kaishan vacuum pump for the quality you can trust, shift after shift.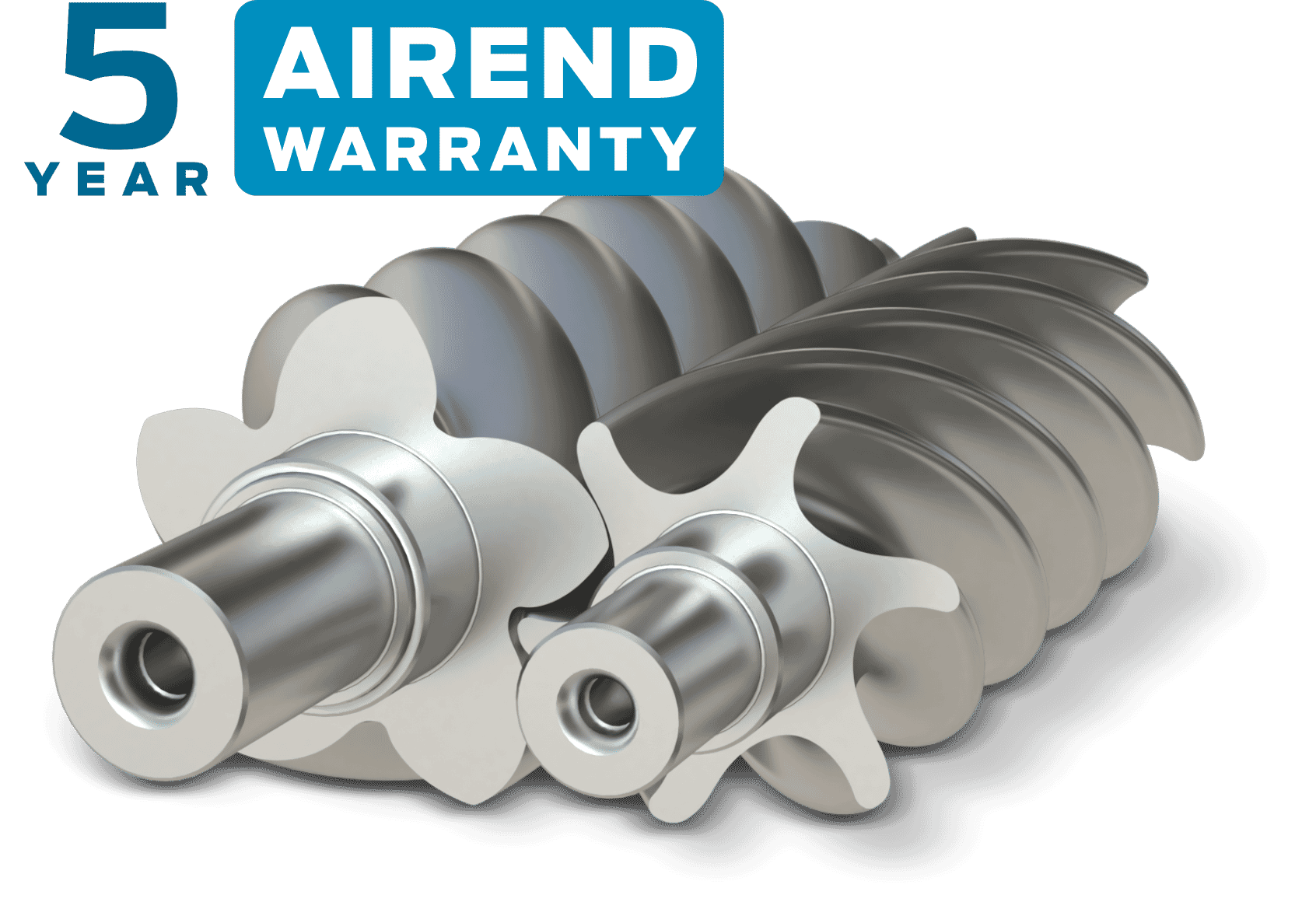 In a direct-drive vacuum, the motor couples directly to the vacuum driveshaft to power the vacuum airend. Units range in size from 10 to 125 horsepower, delivering capacities up to 3,505 CFM. All vacuums feature a single-stage, rotary screw design and include our patented, low speed SKYv airend with variable discharge port and variable speed drive.
KRSV Industrial Vacuum Benefits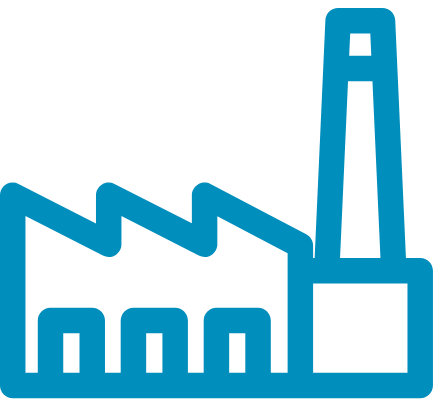 All direct drive models feature low-speed operation with a 1:1 drive ratio that eliminates transmission energy loss, as well as a patented SKYv airend and laminar inlet valve to deliver maximum power with minimal waste. Together, these features make our vacuums some of the most efficient on the market.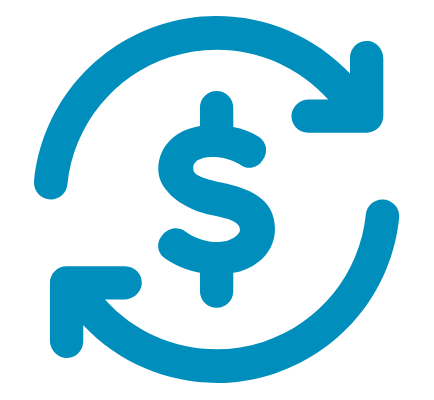 KRSV Industrial Vacuums feature premium components, such as 316 stainless steel tubing and quadruple discharge bearings, with a longer service life than competitors' duplex bearing designs. As a result, our products deliver reliable performance, shift after shift, with higher reliability and lower maintenance costs.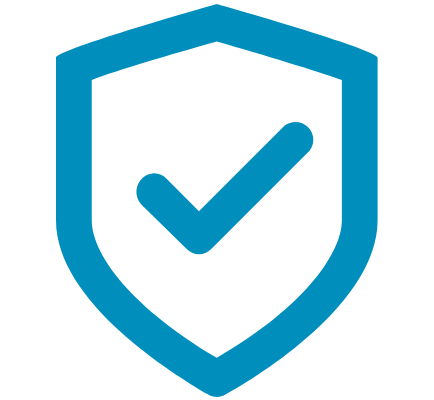 By combining power and reliability, our compressors help your operation stay up and running. Heavy-duty components and low speed rotating elements minimize wear and tear over time; a variety of cooling features, such as oversized air-cooled coolers, also maintain an ideal operating temperature to reduce the risk of overheating. Best of all, when routine maintenance is required, accessible components help keep downtime to a minimum.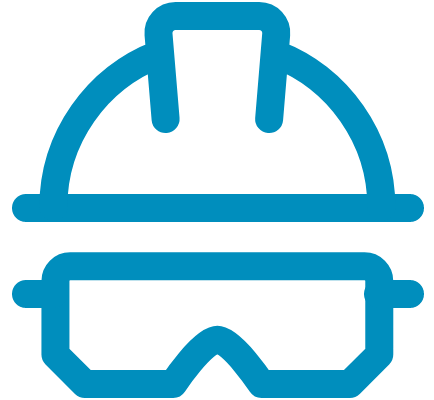 Our direct drive energy-efficient compressor with patented SKY airend draws less power to meet your capacity requirements. Over the life of the compressor, even a small amount of increased energy efficiency adds up to significant cost savings. An energy-efficient air compressor is thus able to pay back a higher upfront cost of investment over the life of the equipment.
 
Power
Flow
Sound
Weight
Inlet
Outlet
Dimensions
Maximum
 
HP
kW
CFM
M3/Min
dBA
lbs
Kgs
Size
in
mm
Vacuum Level
KRSV-10
10
7
286
8.1
68
2138
970
NPS3
NPS2.5
66x42x44
1676x1067x1118
29.9" HgV
KRSV-25
25
18
800
22.7
73
3748
1700
NPS6
NPS4
86x57x62
2184x1448x1575
29.9" HgV
KRSV-30
30
22
982
27.8
74
3836
1740
NPS6
NPS4
86x57x62
2184x1448x1575
29.9" HgV
KRSV-50
50
37
1343
38.0
76
5908
2680
NPS6
NPS4
98x64x65
2489x1626x1651
29.9" HgV
KRSV-75
75
55
2248
63.7
77
8245
3740
NPS8
NPS6
106x75x83
2692x1905x2108
29.9" HgV
KRSV-125
125
90
3505
99.3
80
11640
5280
NPS10
NPS8
147x80x90
3734x2032x2286
29.9" HgV
As a leading vacuum pump manufacturer, we offer a complete range of vacuum pumps for manufacturing, oil and gas, chemical, and other operations. All products feature best-in-class warranty support. Reach out today to learn more about industrial vacuum pumps and see how the Kaishan team can help you better meet your goals. Contact us today.