CASE STUDY:


KAISHAN COMPRESSOR PRODUCES UP TO 35% ENERGY COST SAVINGS
As a premium manufacturer, HandyTube provides customer-specific tubing solutions for the flow of gas, steam, and liquid in harsh environments. Their manufacturing process can produce made-to-order, seamless, stainless-steel tubing in diameters ranging from 0.02 inches (0.50 mm) to 1-inch (25 mm) and continuous lengths that can exceed a mile. Compressed air is used to operate cylinders and actuators, but mainly for blowing swabs through tubing during the cleaning process.
Two old fixed-speed compressors—one 50 HP and one 60 HP—needed substantial repairs. Considering the expense of repair, the cost of rental compressors, and the need for reliable compressed air in their 24 x 7 operation, HandyTube turned to Tate Engineering for recommendations. If a replacement were recommended, then the new compressor would have to fit within limited space and be built in the U.S.A. with responsive support and parts availability.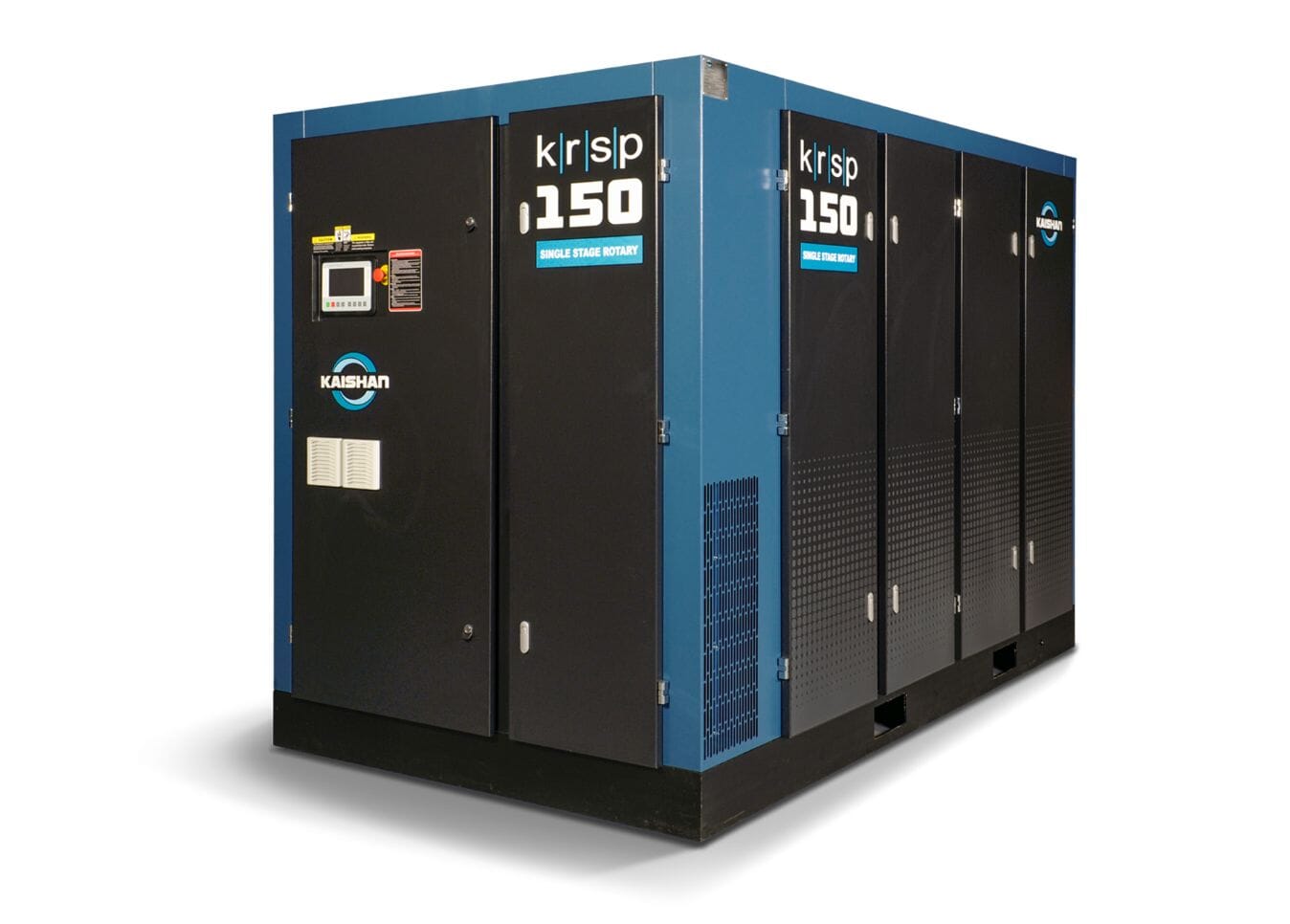 A single-stage Kaishan KRSP-125 variable-speed rotary air compressor provided decisive advantages. This efficient design could provide the output of two units for less kW in about 33% less space.
Price/performance value: Low operating cost, high uptime reliability, fast installation, and easy maintenance with almost no operator learning curve delivered more value than other options.
Footprint: The KRSP-125's compact dimensions used about 33% less space than two compressors.
Sound: 77 dB sound level is quiet enough to hold a conversation near the compressor.
Capacity control: The variable-frequency drive controls the motor RPM to ramp the speed up or down to meet changing demands efficiently.
Maintenance: Compressor management control panel with color graphics shows power, pressures, temperatures, service intervals, and other helpful operating information. Larger space inside the compressor for maintenance simplifies changing filters and performing routine service.
Factory-based training: Factory-trained technicians provide proper operation and maintenance (O&M) instruction.
Warranty: Lifetime airend warranty covers the heart of a screw air compressor that is the most expensive to replace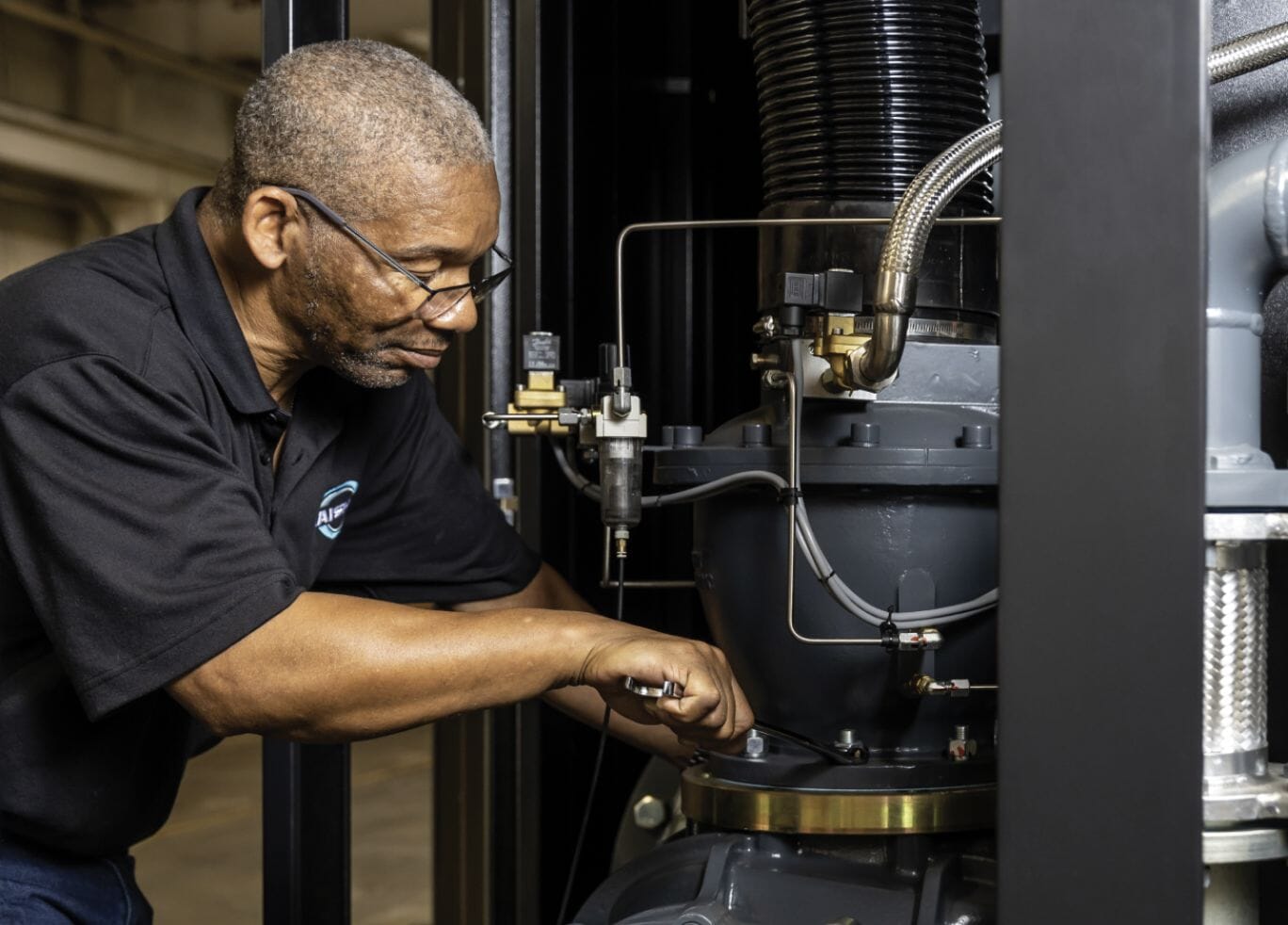 "Instead of repairing two old compressors, we discovered the better option was replacing them with one Kaishan KRSP variable-speed rotary air compressor. The efficiency, reliability and maintainability of the KRSP put its price-performance head and shoulders over competitors."